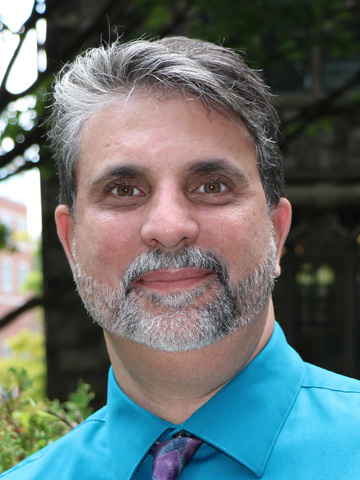 Rev. Dave Schpok has been a licensed Healing Prayer Practitioner since 2004, and received ministerial credentials from the Emerson Theological Institute in 2011.
Rev. Dave began meditation practice in 1973 at the age of 12. He has always been interested in the nature of spiritual experience, and has explored many avenues of personal spiritual practice. In 1994 he reawakened to the interconnections of life, love, compassion, and creativity, working in prisons, institutions, and communities to bring a simple message of practical spirituality to all. Rev. Dave began formal spiritual studies in Religious Science in 1999.
Creative by nature, Rev. Dave is a designer of communications and environments that help people understand ideas and information. He is a past Principal of Joel Katz Design Associates and current owner and Principal of Design Spirit, a spiritually based creative firm working primarily in healthcare environments.
email: This email address is being protected from spambots. You need JavaScript enabled to view it.
phone: (856) 274-4000 [direct]