by Rev. Bill Marchiony
A Practical Prayer is a one that is answered.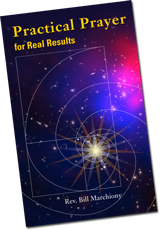 Practical Prayer works for anyone, regardless of their religious background or experience. The clearly defined sequence of steps for Practical Prayer described in this book are distilled from a common thread found in the spiritual practices of religions and disciplines all over the world.