Pivotal Moments
We all have events that guest speaker Rev. Edie Weinstein calls "cosmic coincidence" - when it all comes together and we meet the right people at the right time for our growth.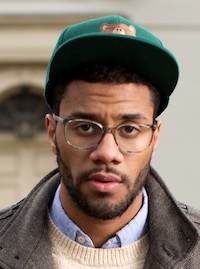 Live original music featuring the voice — soulful and light, powerful and tender — of Kwesi Kankam.
Rev. Bill is your host, anchoring our Celebration in Center City with Practical Prayer. Meditation guided by Rev. Dave.
We gather every Sunday from 10:30-11:45 at the Playground @ the Adrienne, 2030 Sansom Street (bet. 20th & 21st).
Each Celebration is a blend of inspiring words, personal spiritual practice and fellowship with bright Lights of Divine Love just like you. It's a hands-on approach to make the concepts of Practical Spirituality accessible in a powerful and personal way.
FREE PARKING!