October 26: One for the Road
"One for the Road"– Wherever you go - there you are. Each moment is an opportunity to recognize and appreciate the good surrounding us, regardless of the current conditions we are experiencing. Rev Dave Schpok explores looking a fact in the face and knowing something better.
Live, original music by John Francis.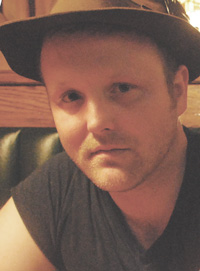 Rev. Bill Marchiony anchors the celebration in meditation and Practical Prayer.
We gather every Sunday from 10:30-11:45 at the Playground @ the Adrienne, 2030 Sansom Street (bet. 20th & 21st).
Each Celebration is a blend of inspiring words, personal spiritual practice and fellowship with bright Lights of Divine Love just like you. It's a hands-on approach to make the concepts of Practical Spirituality accessible in a powerful and personal way.
FREE PARKING!