December 28: Intention Span
Keeping your eye on the prize is a basic practice of successful people and not leaving before the miracle happens is the faith that powers that success. Rev. Dave explores the metaphysics and benefits of a disciplined mental approach.
Live, original music by Rev. Rhetta Morgan.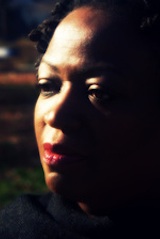 Rev. Bill Marchiony anchors the celebration in meditation and Practical Prayer.
We'll gather this Sunday from 10:30-11:45 for our last celebration at the Playground @ the Adrienne, 2030 Sansom Street (bet. 20th & 21st). Beginning January 4 we'll be gathering at CA House, 118 S. 37th Street, in University City.
Each Celebration is a blend of inspiring words, personal spiritual practice and fellowship with bright Lights of Divine Love just like you. It's a hands-on approach to make the concepts of Practical Spirituality accessible in a powerful and personal way.
FREE PARKING!