August 3: Good Behavior?
The ways we act - and interact with others - make up a key part of how we feel, about our happiness or lack of it. Rev. Bill Marchiony talks about the choices we make and how they affect our lives and relationships.
Live, original music by Music Director John Francis.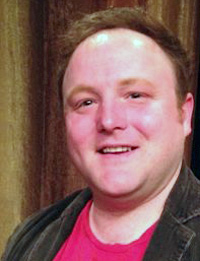 Rev. Dave Schpok anchors the celebration in meditation and Practical Prayer.
We gather every Sunday from 10:30-11:45 at the Playground @ the Adrienne, 2030 Sansom Street (bet. 20th & 21st).
Each Celebration is a blend of inspiring words, personal spiritual practice and fellowship with bright Lights of Divine Love just like you. It's a hands-on approach to make the concepts of Practical Spirituality accessible in a powerful and personal way.
FREE PARKING!